During the 1960s Yorkville was a cultural hotspot, the Canadian equivalent of San Francisco's Haight Ashbury or New York's Greenwich Village. Full of clubs, coffeehouses, experimental art galleries and bohemian boutiques, Yorkville was far more than just a hippie haven. It was a vibrant artistic community of international renown, contained within several city blocks.



Originally a village itself, located just north of the Bloor Street town limits, Yorkville was annexed by Toronto in 1883. It was a very rural community back then: Cumberland Street, for instance, was nicknamed "Pig Street." But there was prosperity in the early days, and three-story Victorian homes sprang up along Yorkville's street lined streets. By the end of the Second World War, the area was home to mostly working-class families and shops. Then, in the late 1950s, Yorkville became a magnet for entrepreneurs looking for affordable real estate. In particular, it attracted a number of German and English immigrants who had run coffeehouses in a "village" area further south at Bay and Gerrard streets but were pushed out by increasingly higher rents.



Yorkville's first coffeehouses were the 71 Club and the Half Beat, run by Werner Graeber and John McHugh, respectively, who set up shop in Victorian row houses alongside their working-class residents. The popularity of their establishments was based on the fact that they provided an alternative to licensed bars-the drinking age in Ontario was then 21-and offered expresso coffee, chess and, eventually, folk music to its patrons. McHugh went on to open the Penny Farthing, at 112 Yorkville, and featured live jazz and blues music in addition to folksingers.



By the late 1960s, folk music had given way to folk-rock and then psychedelic rock and Yorkville was bustling with electric as well as acoustic performances. In total, there were as many 40 clubs and coffeehouses offering live entertainment every night of the week, and music lovers could hop from venue to venue to catch a seemingly endless number of acts. Walking westward along Yorkville from Bay Street, you stop in at Chez Monique, at # 88, where the house band was the blues-rock band the Sparrows, who later became world-famous as Steppenwolf. Next door, at # 90, the Flick would be featuring groups like the Stitch in Tyme or the Lords of London. Past the old folks' place, the St. Raphael Nursing Home at # 100 (the original Mount Sinai Hospital), was the Penny Farthing, where you could hear bluesman Lonnie Johnson, the jazz sounds of the Metro Stompers or the Latin folk of Jose Feliciano. Next door, at # 114, was the infamous Mynah Bird, where go-go dancers gyrated in a glass booth outside the second floor and future funk star Rick James first got attention as a blues-rock singer. At the corner of Avenue Road and Yorkville, at # 35 Avenue Road in what is now Alan Cherry clothing, was the Purple Onion, where Carly Simon first performed with her sister and where Buffy Sainte-Marie wrote her famous Vietnam protest anthem, "Universal Solider." Next door was the Gate of Cleave, which featured such folk stars as Eric Andersen and Zal Yanovsky, who went on to fame with the Lovin' Spoonful.



Other clubs and coffeehouses in the Yorkville launched other stars, including Café el Patio at #119 Yorkville, where the Paupers held forth with future members of Lighthouse and Janis Joplin's Full Tilt Boogie Band, and the Village Corner, at # 174 Avenue Road, where Canadian Hall of Famers Ian & Sylvia Tyson first performed their haunting folk harmonies. The Avenue Road Club, at # 45, billed itself as "the home of the Toronto Sound," and featured such popular rhythm and blues bands as the Mandala, Luke & the Apostles and Jon & Lee and the Checkmates. Meanwhile, Charlie Brown's on Cumberland Avenue, was the home of the Ugly Ducklings, a blistering garage-rock band that still enjoys enviable cult status around the world today.



But by far the most famous of all Yorkville's clubs was the Riverboat coffeehouse, at 134 Yorkville. Owned by Bernie Fiedler, the Riverboat opened in October, 1964 and quickly became part of a prestigious North American circuit that included Detroit's Chess Mate and New York's Bitter End. Situated below street level, the club seated 120 people in red booths amid pine walls and brass portholes. Every seat was in close proximity to the stage, providing an intimate showcase of the top names in popular music, including Howlin' Wolf, Simon & Garfunkel, Sonny Terry & Brownie McGhee, Jeff Buckley, Ritchie Havens, Junior Wells, John Prine, Ramblin' Jack Elliott, Arlo Guthrie, Buddy Guy, Kris Kristofferson, John Lee Hooker, Doc Watson, Tim Hardin, Jerry Jeff Walker, Janis Ian, Steve Goodman, Odetta, Seals & Crofts and James Taylor. The Riverboat is where the protest folk singing star Phil Ochs wrote his popular ballad "Changes." When Eric Clapton was in Toronto with his band Cream, the Riverboat is where he went, with his hair tied in a bun as a disguise, to hear Tom Rush perform. When actor Jack Nicholson was in town shooting The Last Detail, he snuck in through the Riverboat's backdoor to catch some late-night music. Everyone played the Riverboat except Bob Dylan, although even Dylan was rumored to have sat, incognito, in one of the back booths one night.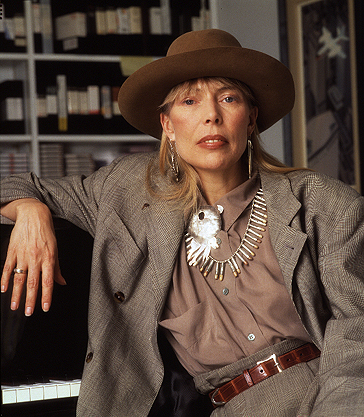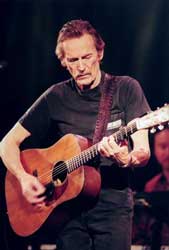 Most significantly, the Riverboat was home to many of the biggest names in Canadian music, including Gordon Lightfoot, Joni Mitchell, Bruce Cockburn, Murray McLauchlan and Dan Hill. Many of them got their first taste of performing there and wrote songs in the club's tiny rehearsal room, with its graffiti-lined walls and lively acoustics. Lightfoot, who played to four full houses a night in 1965, wrote his song "Steel Rail Blues" there. "For me," Lightfoot once said, "the Riverboat was my first taste of the big time. It indicated that you must be really doing something." Mitchell, who first performed at the Riverboat in November 1966, wrote "Night in the City," her tribute to the bright lights of Yorkville there. And it was at the Riverboat where she first played her most famous song, "Both Sides Now." Before Neil Young found fame south of the border with Buffalo Springfield, he'd appeared as a fledgling folksinger at one of the Riverboat's "Hoot nights." When he returned to Toronto as a solo star in 1969, he performed for a week at the Riverboat-and later paid tribute to the club in his song "Ambulance Blues," in which he sang "back in those old folkie days, the Riverboat was rockin' in the rain."



With the lowering of the drinking age and the stiff competition from bars offering live entertainment, Bernie Fiedler was forced to close the Riverboat in June 1978. Both Dan Hill and Murray McLauchlan performed at its emotional wake. They, along with the hundreds of music lovers who attended the weeklong finale, said goodbye to a tiny club that had served, in many ways, as the birthplace of Canadian popular song.



Yorkville experienced a multimillion dollar makeover in the 1970s. Today, it is home to posh restaurants and expensive boutiques, and serves as a fashionable shopping district to tourists and visiting movie stars. Where the Riverboat once stood is now a high-end sports collectibles shop-you can still see in through the basement windows, past the highly priced autographed memorabilia of baseball players and hockey stars, to where Gordon Lightfoot, Joni Mitchell and so many others once performed. The building at 134 Yorkville Avenue is an historic address-in fact, a major cultural landmark-and should be treated as such.



Nicholas Jennings is a respected journalist and author of Before the Gold Rush, an acclaimed history of the Yorkville era of Canadian music in the 1960s.