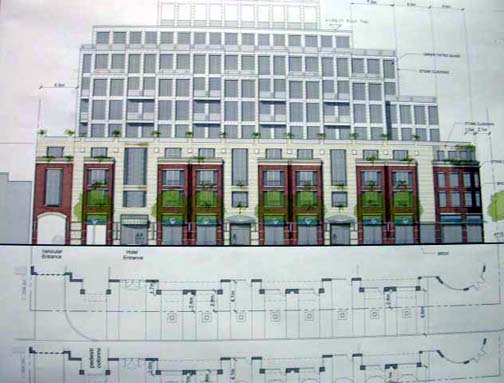 10-storey hotel to replace York Row. Setback on top of podium is only 3 metres.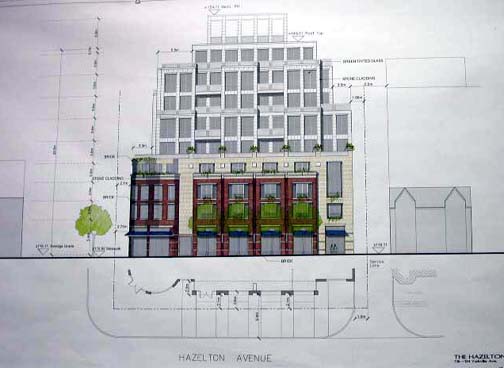 Proposed development shown from Hazelton Avenue -- see height of current buildings on the right.
SAVE Yorkville would, ideally, like to see the original Victorian shops preserved and restored, but this is an unlikely option since the Ontario Municipal Board approved in 1994 a plan for a development which maintains the height and scale of the Victorian shops on Yorkville but allows for a larger building to be constructed behind them. This is the option which SAVE Yorkville will support at the OMB, against the current appeal.